INCI NAME:
Bixa Orellana Seed Extract
---
---
FUNCTION:
Dye, protective, soothing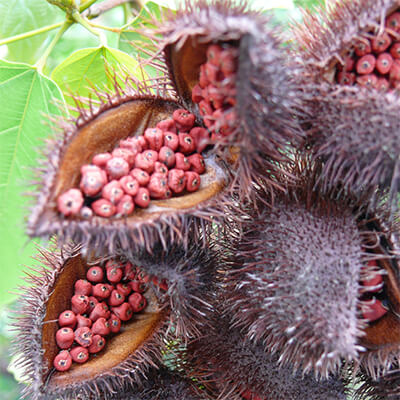 This is an automatic translation
Bixa Orellana is a spontaneous plant from the Amazon, grown mainly in Central America and India. It looks like a shrub plant and belongs to the Bixaceae family.
Annatto extract is very well known: a vegetable dye derived from Bixa Orellana, rich in carotenoids.
In particular, it is a reddish-yellow dye contained in the red epidermis of the seeds of the plant and is extracted either by oily solvents or by aqueous alkalis. In ancient times it was used to protect the skin from the sun, as a repellent for insects and as a dye for the epidermis.
Used as a dye in both food and cosmetic fields; in particular in cosmetics it is used to give color to make-up products, detergents and creams.
It also has a soothing, topical and calming action.