Synergistic treatment for white and red stretch marks
Your story is unique, our body tells our story. Scars, marks, stretch marks are part of who we are and what we have gone through.
All of this is natural! Just like our cosmetics, a concentrate of precious nature: the ally that has always offered us its extraordinary properties to take care of our skin, and more!
We have chosen active ingredients with tested efficacy, botanical extracts, vitamins, herbs and fine oils and enclosed them in two truly innovative formulas. Stretch Marks Organic Serum and Stretch marks Organic Body Butter are the perfect synergy to act effectively on skin laxity, red and white stretch marks.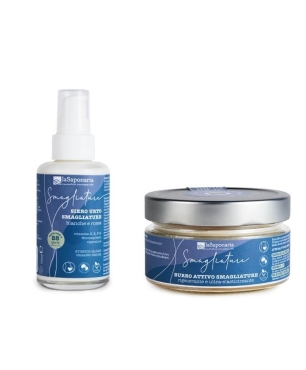 The complete kit for the synergic treatment of stretch marks