We called them Wondermask because they are super heroines in disguise and powerful allies ready to take care of our beauty and to save every skin from dullness, impurities and the signs of ageing!
They are three and they are:
Wondermask 2 step: a superheroine with a dual personality, scrub and intensive illuminating treatment. The first phase gently exfoliates the skin and prepares it to receive the precious active ingredients contained in the second. It is capable of detoxifying and illuminating the skin, giving it tone and radiance.
Wondermask - purifying fabric mask: it is capable of defending our skin from pollution and defeating dullness and impurities. It is the number one enemy of imperfections and a precious ally for combination and oily skin. Firmly fights impurities but is gentle and delicate on the skin.
Wondermask - anti-aging fabric mask: its specialty is defending our skin from the signs of aging and defeating dullness and gravity. Its super-powers are given by a very high concentration of natural phytocomplexes capable of creating a real intensive and energizing treatment to reinvigorate even the most tired and dull skin.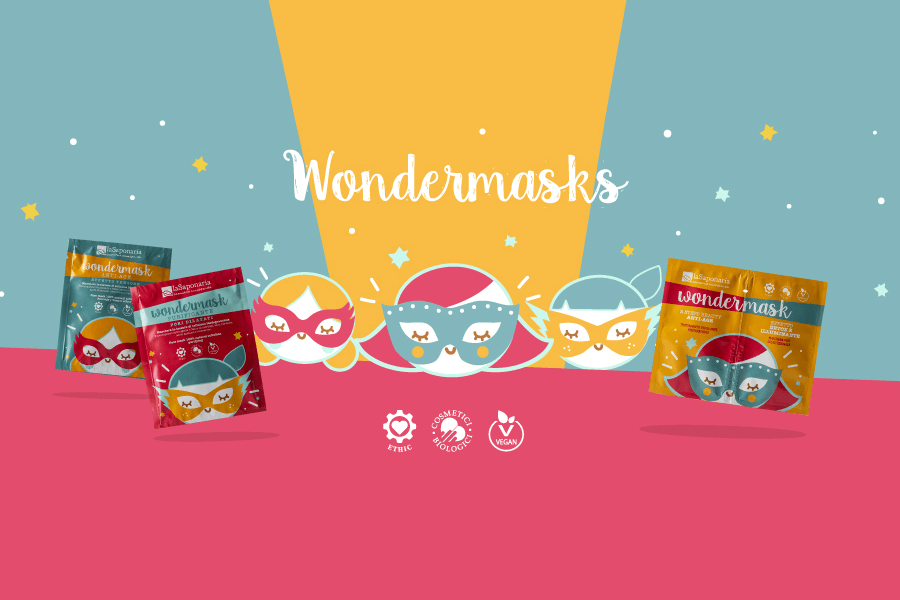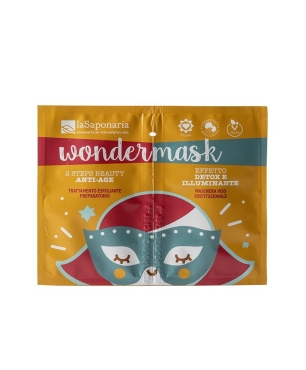 Mask and scrub with a detox and illuminating effect