Hyaluronic Acid – multiple molecular weight
Pure Active – Anti-ageing, moisturizing and lifting serum. Our best-seller, the anti-ageing serum par excellence!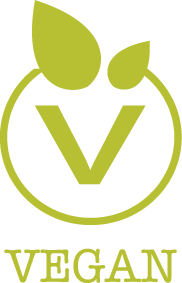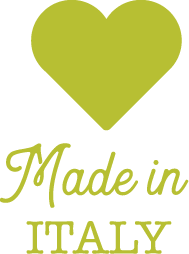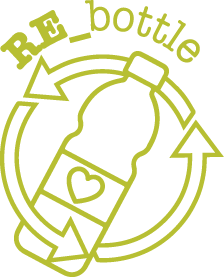 Data sheet
Collection

Pure Actives

Requirement

Mature skin
Specific References
EAN13

8054615471702
Hyaluronic Acid is a high-performing active ingredient made of different, mixed molecular weights: extremely low, low, medium and high molecular weight. 
The low and extremely low molecular weight penetrate deep into the skin. They are fundamental for an intense, lasting lifting action, guaranteeing the plumping and lifting effect that wouldn't be possible with high molecular weights only. 
The medium and high molecular weights, which are equally important, work on the surface of the skin and assure intense hydration for the part most threatened by external agents.
This product is a focused treatment against wrinkles, for an immediate and long-lasting lifting effect while reshaping the face and décolleté.
Excellent used pure as a face serum, mixed with your usual cream for an anti-ageing booster, or to make your own cosmetics. 
Our Pure Actives are not photosensitising! You can use Hyaluronic Acid morning and evening, even in the summer!
Apply it morning and evening to a cleansed face.
You can use it in two different ways:
1) Pure, instead of or before your face cream. Apply 2 drops of product directly on your face and rub in until completely absorbed.
2) As a booster. Add 1 or 2 drops of product to your favourite face cream or serum. It will improve the efficacy of the cream or serum and make the texture light and easy to spread. 
Hyaluronic Acid is perfect for anyone looking to supplement their beauty routine with a natural active ingredient able to provide an immediate tensor effect, leaving skin supple and moisturized.
Our Pure Actives are precious and therefore it is really important to protect their content, to ensure long-lasting, maximum effectiveness. For this reason, we've chosen bottles with an anti-UV protective screen. And there's more! The bottles are made of re-bottle post-consumer recycled plastic, which is used plastic that is regenerated into new containers in order to reduce waste on our planet. This material is even greener than normal recycled plastic, which is usually derived from industrial waste!
Bottle: PET1 - unsorted plastic 
Top: O07 - sorted plastic
Check local regulations.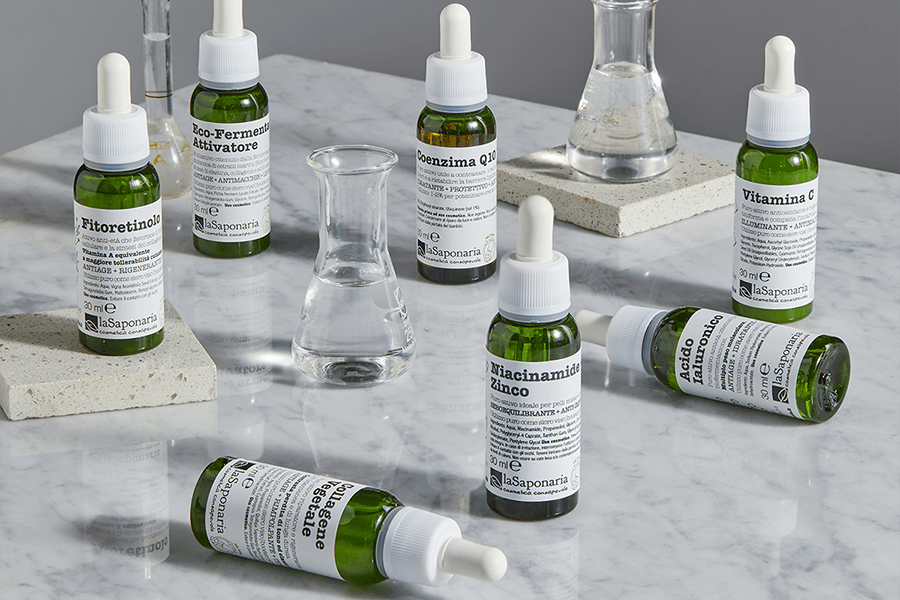 Discover the other
Pure Actives

!

Eight extra-pure products, with surprising efficacy and with one thing in common: an anti-ageing action!

The Pure Actives in this fantastic line combat expression lines, and at the same time, perform different, targeted actions on the skin, so they can satisfy your every need.

In the form of serums with a watery, ultra-light texture, they are perfect for every skin type, young and impure or mature and dry. A rich line of pure, concentrated, top-performing products, so you can choose the one that suits your skin best.
Three molecular

weights

High molecular weight : its size does not allow it to pass through the skin, but this allows the molecule to act on the surface by providing moisturizing and film-forming action, preventing the naturally present water on the skin from evaporating.

Medium molecular weight: it is absorbed more easily even though it cannot reach the deeper layers, but it allows the passage of water to maintain optimal hydration.

Low and very low molecular weight : the reduced size of hyaluronic acid molecules allows them to reach the deeper layers and plump and nourish the natural matrix already present.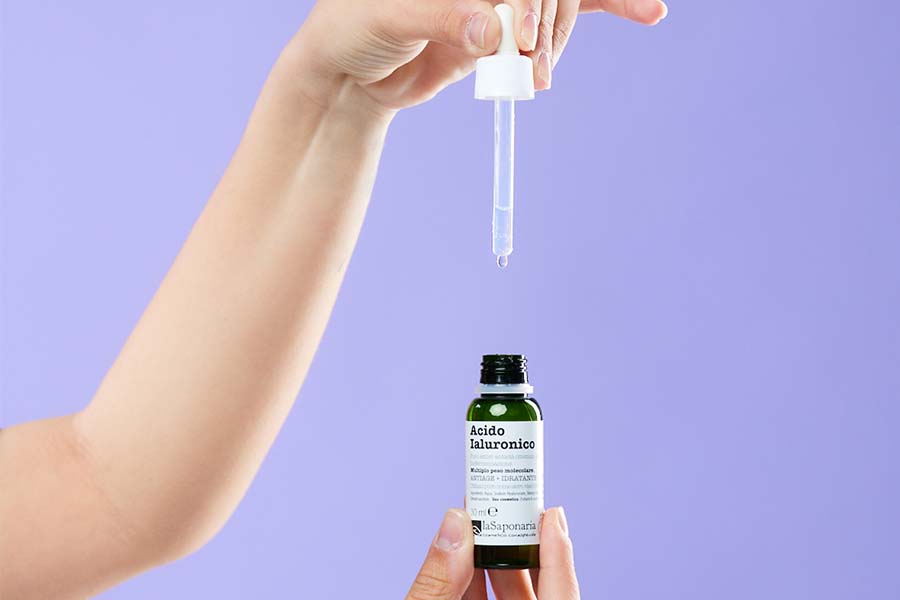 We really love our world.
This is why our innovative formulas are designed to be sustainable, not only from the point of view of the ingredients, with an ethical or km0 supply chain, but also from the point of view of processing, always artisanal, and of packaging, light and ecological.
Yes, our Hyaluronic Acid can be used in the morning and evening during the summer. It is not photosensitizing like all our Pure Actives.
Our Hyaluronic Acid is 100% plant-based, obtained through bacterial fermentation, a biotechnology process that involves fermenting specific yeasts that naturally produce it.
Absolutely! Hyaluronic Acid is super versatile and can be used in many DIY recipes. It's great for creating your own homemade anti-aging cream, making a body cream with hyaluronic acid, or creating a powerful hair spray for shiny and vibrant locks!
Yes, you can use different Pure Actives within the same beauty routine to achieve diversified or enhanced effects.
Customers who bought this product also bought:
Free shipping for orders over € 49
Possibility of collection in our stores
Organic, safe and certified products
Immediate assistance and beauty advice